PTA
The PTA is a registered charity made up of a committee of parents and teachers who volunteer their time to organise or help at events. Although every parent, carer and teacher is automatically a member of the PTA, you are welcome to formally join the committee; please see an existing member for more details. We are extremely fortunate at Upwood Primary Academy to have a high degree of involvement and commitment from our parents and carers.
Who's Who
PTA Chair – Mrs Sue Sykes
Vice Chair – Mrs Jenny Stokes
Treasurer – Mrs Kirsty Payne
Secretary – Mrs Kate Richardson
The PTA is actively involved in a full programme of educational, social and fundraising activities, from which the school benefit greatly. The PTA raises funds for school, to provide vital extra resources for all the children.
Remember it is YOUR Association and it can only continue to do all the great things it does if YOU join in – so please do!
Upcoming PTA Events
Thank you to everyone, who has attended the events so far this school year. So far you have helped to raise:
| | |
| --- | --- |
| Event | Amount Raised |
| Disco | £509.98 |
| Spooky Tuck Shop | £170.30 |
| Christmas Tuck Shop and Raffle | £204.61 |
| Pop and Popcorn Night | £269.28 |
| Bags 2 School Collection | £116.00 |
| Christmas Cards | £233.03 |
| Christmas Fayre | £1,498.55 |
| Car Wash & Marathon | £380.00 |
| Christmas Play Refreshments & Collection | £204.68 |
| Quiz Night | £764 |
| Disco | £441.35 |
| Pop and Popcorn Night | £183 |
| Mother's Day Coasters | £137.07 |
So far we have raised an amazing £5,111.85
FUNDRAISING
This year, the PTA will start fundraising for new 30 iPads and a trolley to secure them for KS1 (and headphones). These items are all big wishes for the school and we hope to be able to raise money in stages.
What an amazing first term! We can't thank everyone enough for supporting the students and school.
With the money raised so far, we have been able to purchase the following to date.
| | | |
| --- | --- | --- |
| Items | Estimated Cost | Raised So Far |
| 30 iPads | £15,000 | To date: 10 purchased |
| iPad Trolley | £800 | Purchased from money raised in the 2018-2019 school year |
| Headphones | £390 | Donated |
| Portable Music System | £250 | |
It was also agreed that - on an annual basis - if there are available funds, some of the money raised, by you, will help the school to purchase the following items:
Classroom Stationery Hampers
Foundations School Bags
Christmas Pantomime
Reading Records for each student
School Educational Visits
Contribution to Y6 Hoodies
DJ for Y6 Ball
DT Donation of £2.00 per child
If you would like to get involved in any way or have a great fundraising idea, please get in touch.
PAST PROJECTS
Upwood Primary Academy Reading Olympics 2022
During the week beginning the 28th February and the week beginning the 7th March, UPA hosted the 'Upwood Primary Academy Reading Olympics!' Each child from Foundation to Year 6 represented their school house (Sapphire, Ruby, Emerald and Amber). Each time the pupils read they earned points for their house. The winning house was awarded the school trophy, but each child who read 10 times or more during the Olympics was awarded an individual prize, which we were kindly able to donate for the event.
Marion Leeper
On Tuesday 22nd March, Marion Leeper (a local storyteller) visited the children to share her 'Love Stories for the Earth'. Marion spent some time with each class sharing her interactive stories and games. Thank you to you for your support, because of this we were able to fund this event to benefit all of our children.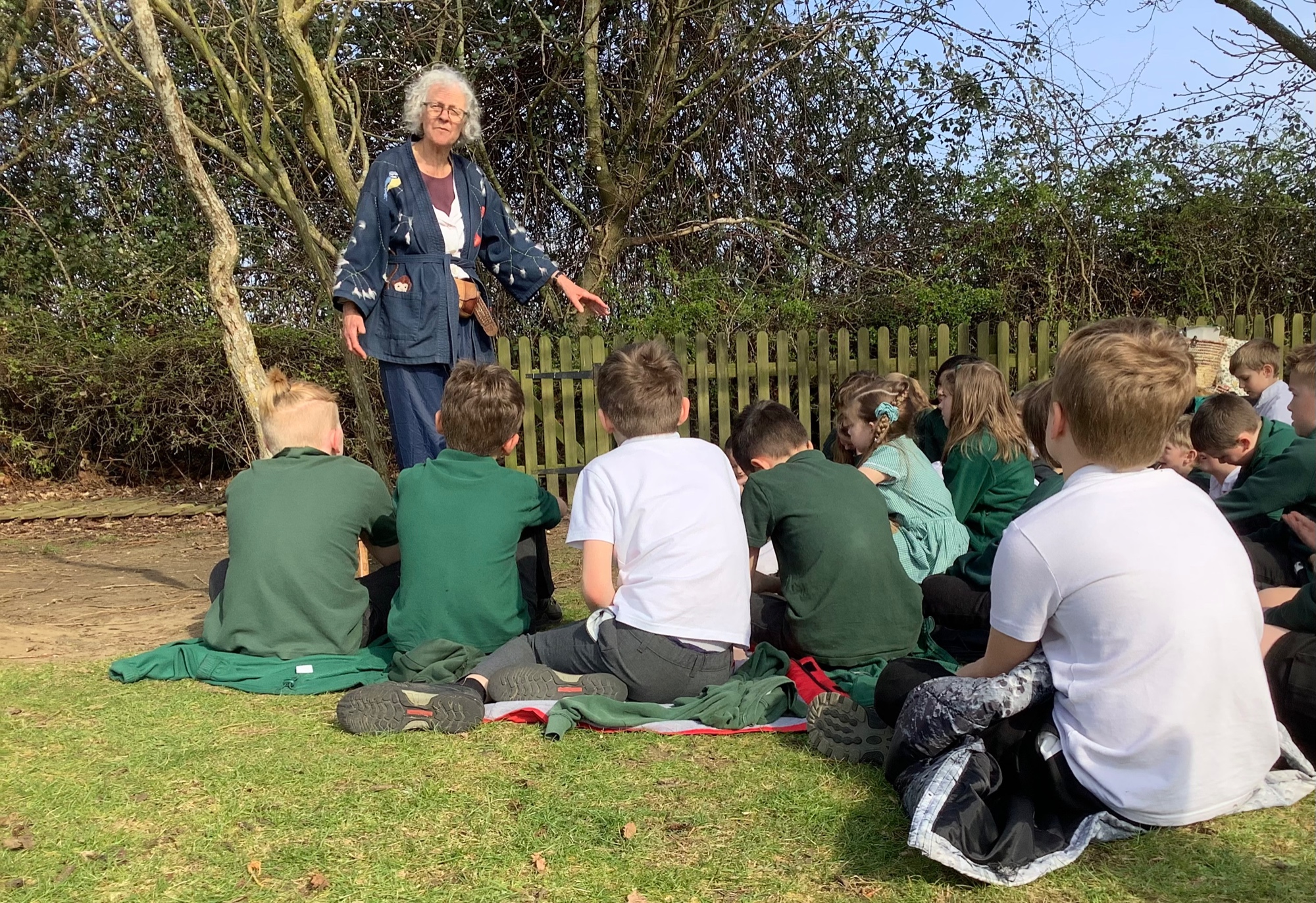 This past term, we have succeeded in raising enough funds (along with donations) to purchase 10 iPads, a trolley and headphones. We supported the school with the purchase of Reading Records, Classroom Hampers and also funded the recent Christmas Panto.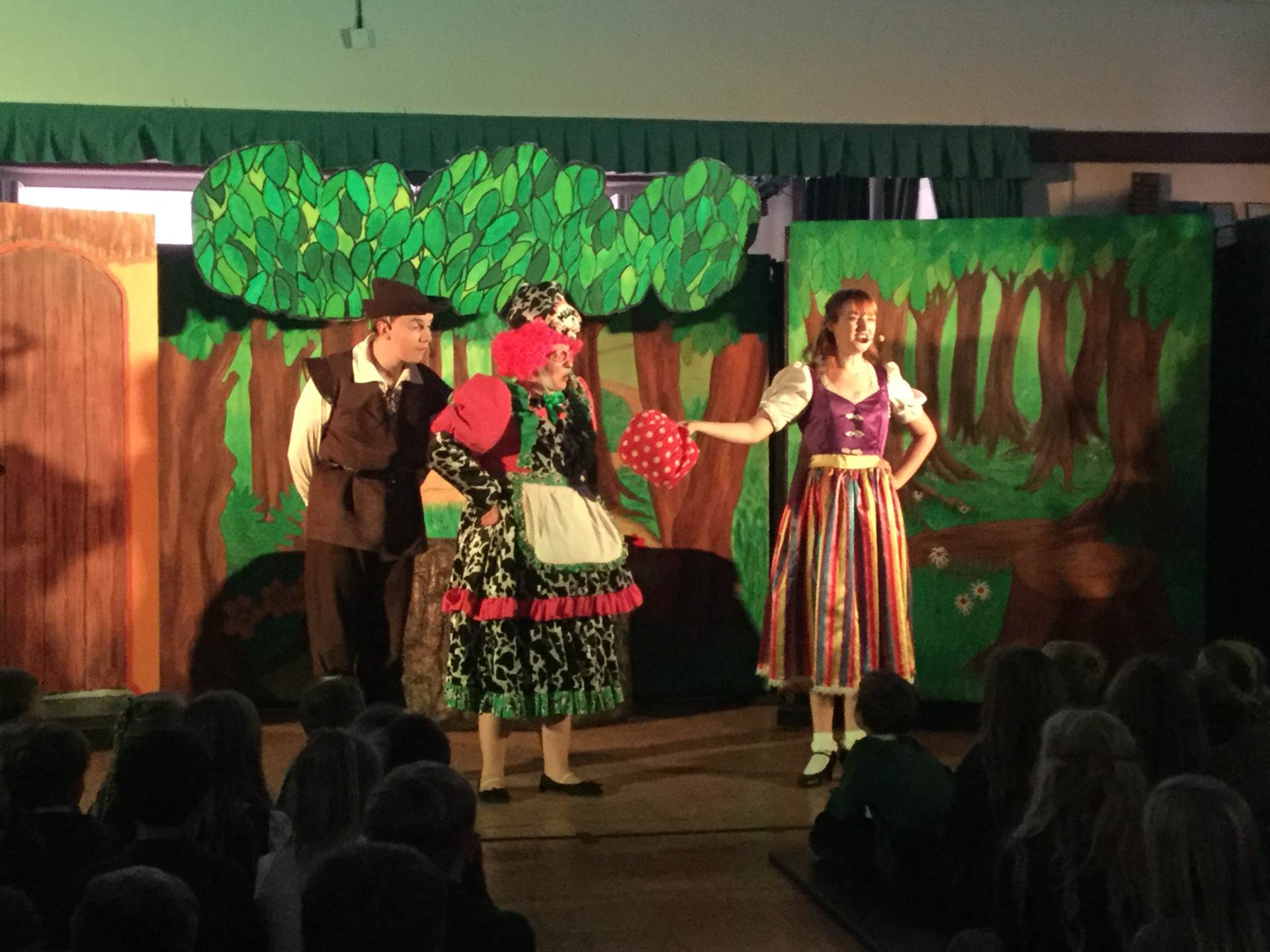 Thank you to Sean and Terese Buginaite for organising the Car Wash and their donations raised from the St Neots Half Marathon.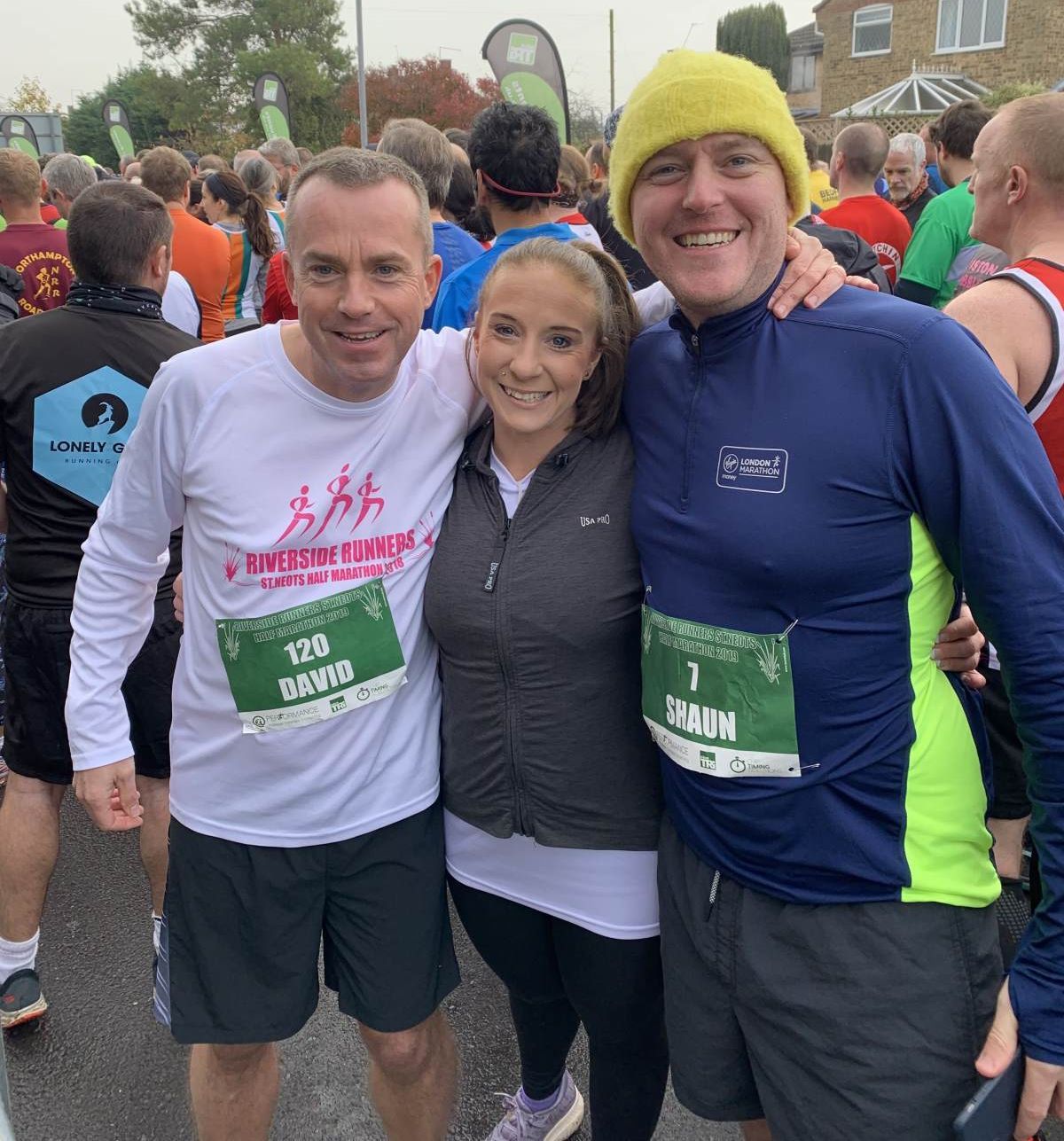 We are currently working with the School Council to consider new initiatives so any ideas are welcome!
If you have an idea for a fundraising event, please do get in touch. Your support is vital in helping to organise the events and attending them; it really does make a difference!