PTA
The PTA is a registered charity made up of a committee of parents and teachers who volunteer their time to organise or help at events. Although every parent, carer and teacher is automatically a member of the PTA, you are welcome to formally join the committee; please see an existing member for more details. We are extremely fortunate at Upwood Primary Academy to have a high degree of involvement and commitment from our parents and carers.
The PTA is actively involved in a full programme of educational, social and fundraising activities, from which the school benefit greatly. The PTA raises funds for school, to provide vital extra resources and activities for all the children.
If you would like to get involved in any way or have a great fundraising idea, please get in touch.
Who's Who
PTA Chair – Mrs Sue Sykes
Vice Chair – Mrs Sally Miles
Treasurer – Mrs Laura Cade
Secretary – Mrs Kate Richardson
Committee Members:
Mrs Amy Colton, Mrs Jenny Stokes, Mrs Gina Isaacs, Mrs Jess Lawton, Mrs Sophie Bond, Miss Debbie Houldsoworth.
Upcoming Events
Please see below for our upcoming events: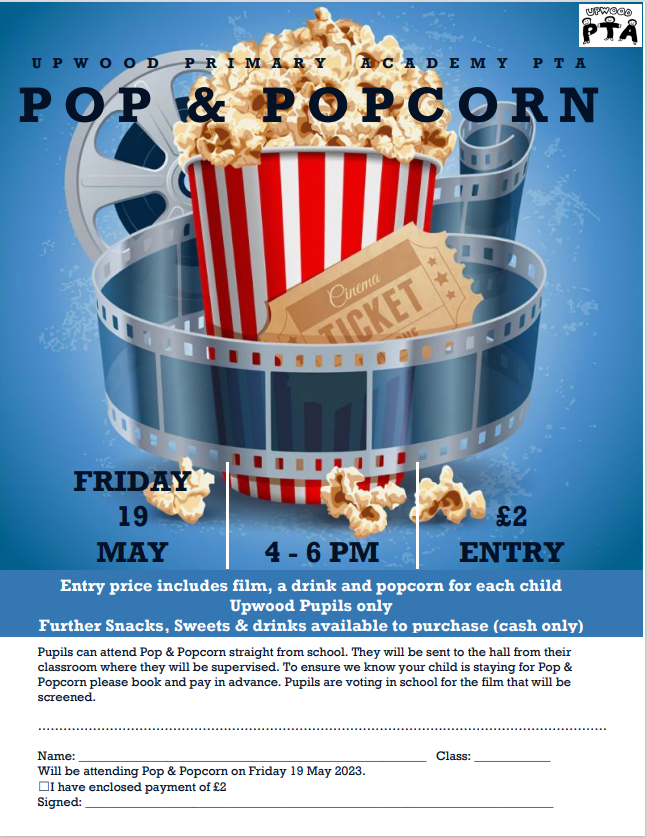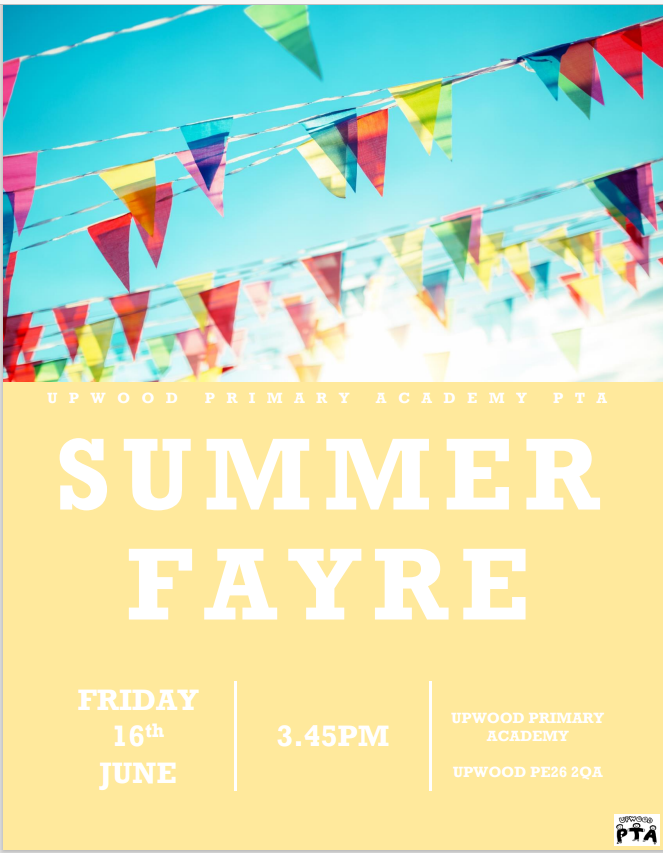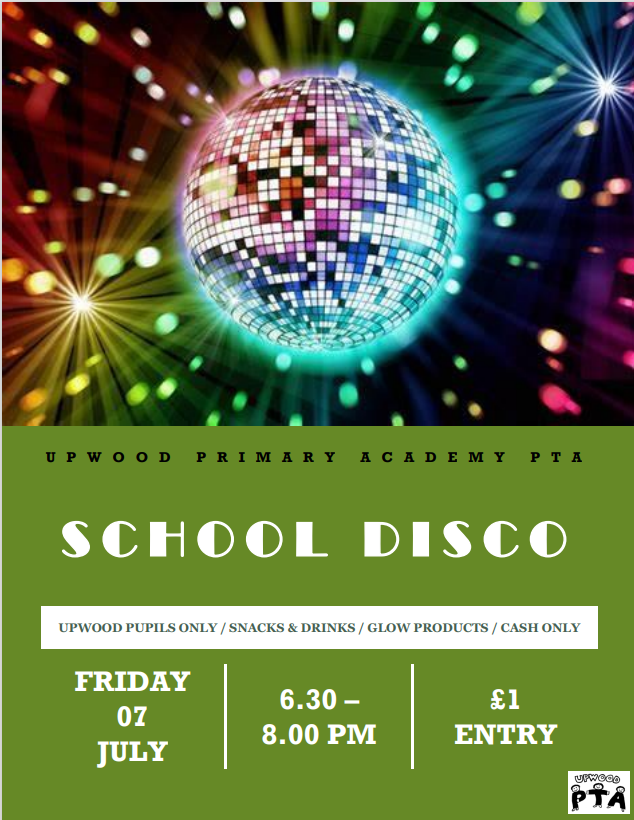 FUNDRAISING
The most recent Pop and Popcorn (in February 2023) raised £505.02!